Mumbai: An Indian man missing for 40 years was to be reunited with his family on Thursday after a YouTube video of him singing a popular Hindi film song went viral. Khomdram Gambhir Singh was 26 when in 1978 he left his home in Imphal, in the remote northeastern state of Manipur, and never returned, according to reports.
For four decades his family heard nothing. Then a clip showing a grey-bearded man singing a Bollywood song on a Mumbai street 3,300 kilometres (2,000 miles) away appeared online. In it the singer identifies himself as Khomdram Singh of Manipur. A viewer brought the video to the attention of a local association in Imphal who informed Gambhir's family.
They recognised him as their missing relative and contacted Imphal police who spoke to their counterparts in Mumbai. Officers then tracked Gambhir down to the suburb of Bandra where he was living rough. "He was making money as a beggar signing old Hindi songs," Firoze Shakir, who shot the video and uploaded it to YouTube in October last year, told AFP.
Shakir, a street photographer, said Gambhir, now 66, had told him that he had been a construction labourer but had suffered a couple of accidents and turned to drink.
Shakir used to see him around a lot so one day decided to film him singing. The video has been viewed 55,000 times and has helped trace the missing man.
"This is something that has happened accidentally but I am hoping this video touches hearts," Shakir told AFP.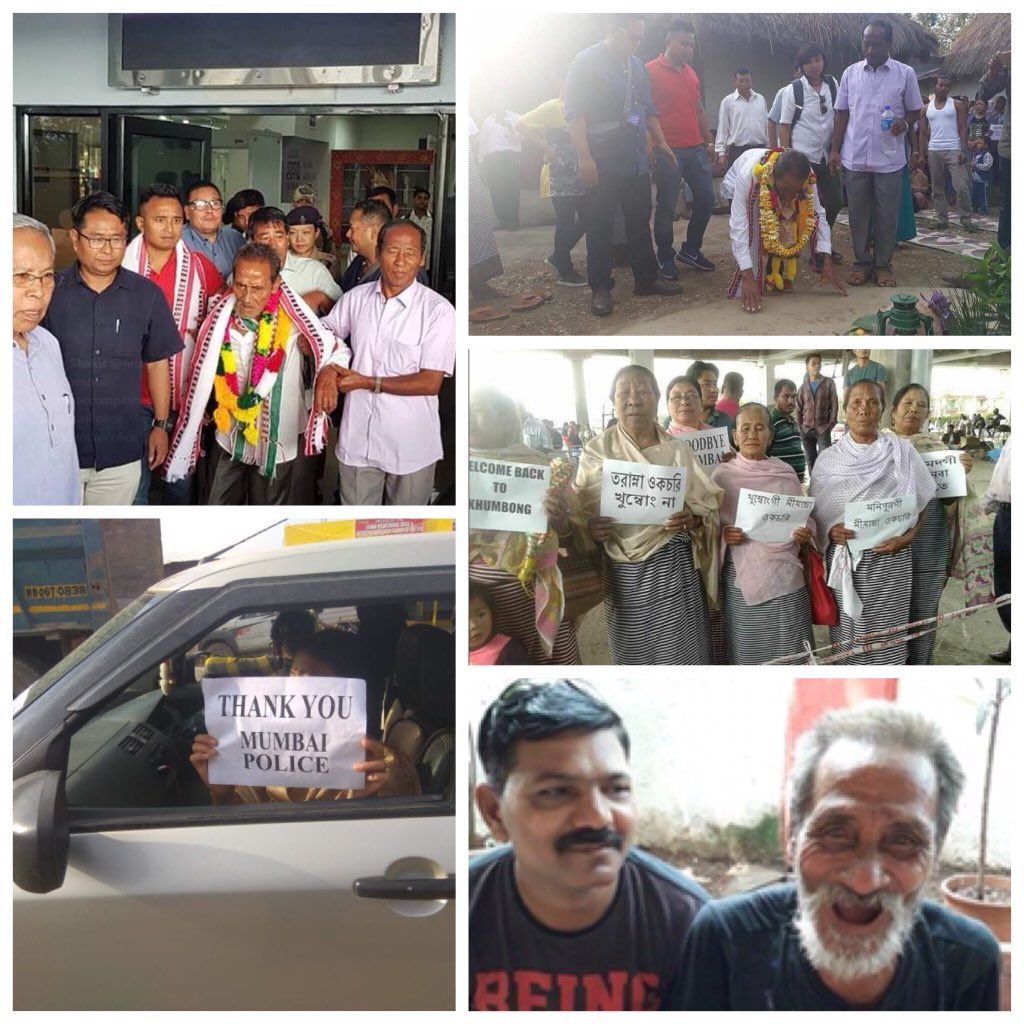 On Wednesday Imphal officers flew to Mumbai to take Gambhir back to his family. They departed Mumbai on Thursday and were due to arrive in Imphal in the afternoon.
The Times of India reported that Gambhir, an ex-army officer, had separated from his wife following a brief marriage shortly before he left Imphal.
"This story is a ray of hope. If a video can change a man's life there can be no bigger miracle than this," said Shakir.
Agence France-Presse