Mohd Asim,
July: Dalit men stripped in Una, Gujarat, thrashed with iron rods by so-called protectors of the cow. Their crime: skinning a dead cow.
June: Cow vigilantes in Rajasthan stripped and beat up three people who were suspected to be transporting cows for slaughter.
March: Mustain Abbas was killed in Haryana, allegedly by gau rakshaks, when he was transporting a newly-purchased bull for use in his fields.
 
Also in March: Two Muslim cattle traders, including a 12-year-old boy, were hanged from a tree in Jharkhand, allegedly by a cow protection group.
October: An alleged cow smuggler, Noman, beaten to death by goons in Himachal Pradesh.
Also in October: A trucker died in Udhampur (on the Jammu-Srinagar highway) after being attacked with petrol bombs by a mob over beef rumours.
And before all this was the Akhlaq watershed – an old man lynched by a mob inside his home in Dadri on rumours of storing beef, less than an hour away from the national capital.
India has come a long way in less than a year. The cow is holier than the law of the land and any bunch of goons claiming to be gau rakshaks can dispense instant "justice". Say cow, and there is a kangaroo court waiting to spring into action.
The Dalits are up in arms in Gujarat over the latest incident of day-light barbarism, and rightly so. Political parties are also enraged. "Stop atrocities on Dalits," they are all shouting. The BJP is on the defensive too.
There are no Sangeet Soms breathing venom on the "cow killers". No one is asking for the accused to be set free as was the case in Dadri.
No BJP, Shiv Sena wallahs are holding panchayats for the protectors of the cow as they did in Dadri. Will any BJP leader today dub Gujarat Chief Minister Anandiben Patel as "anti-cow" for visiting the families of the Dalit victims in Una as they did with Akhilesh Yadav and other leaders who met Mohammad Akhlaq's family? Will Yogi Adityanath or Sangeet Som call for a case to be registered against the Dalits who were thrashed by those goons? Why? Because this time the victims are Dalits – and they are key to the Uttar Pradesh election.
The cows have literally come home for the BJP.
The point is certainly not to belittle the Gujarat Dalits' tragedy. What has happened is abhorrent, sickening and barbaric beyond words. But collective political amnesia over the growing monster of cow vigilantism, incident after incident where people were being attacked and killed, has led us to this cruel point.
Did opposition parties choose to look the other way over post-Dadri cases of cow vigilantism as the BJP and the rightwing raised the gau mata rhetoric to a feverish pitch, pushing other political parties into a cynical, defensive corner? Did they fear a so-called Hindu backlash if they spoke against killings in the name of the cow? The so-called secular, liberal political parties surrendered in the wake of the BJP's "either you are with the cow or against it" binary post Dadri.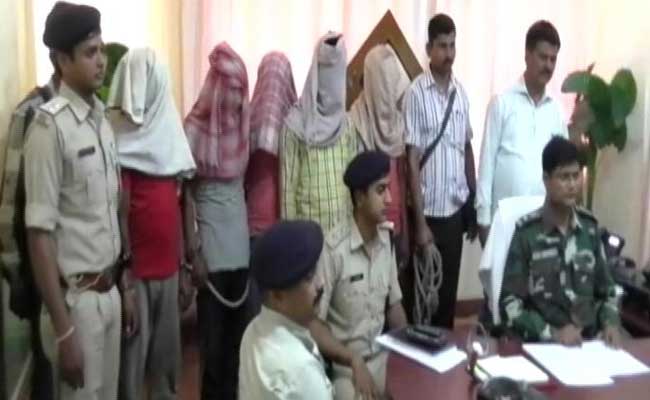 It took an assault on Dalits to wake the political parties out of their cynical slumber. Better late than never. Now is the time to go the whole hog with a movement against this rabid and bloody cow vigilantism.
There is a lesson for the BJP in this. It needs to introspect. It has unleashed a Frankenstein monster on the country by playing unholy politics over the holy cow. The brazenness of those that performed such a ghastly act in full public view in Una, Gujarat, without any fear of the law stemmed from their belief that the powers that be who are ruling the country are on their side.
After all it was started by Narendra Modi himself when in his campaign for the 2014 election he spoke accusingly of a "pink revolution" that promoted cow slaughter and meat exports. His trusted lieutenant Amit Shah carried on the rhetoric in restive Western Uttar Pradesh with comments on buchadkhanas (slaughter houses) and how bheekh maangne waale (beggars) have become rich because of meat-based businesses. The trickle-down effect: the early decisions of the new BJP governments in Maharashtra and Haryana revolved around the cow.
When did we last see such bloodshed in the name of protecting cows? Can the BJP now tame the beast?
(Mohd Asim is Senior News Editor, NDTV 24×7)