SRINAGAR: Hindus here in Srinagar led a march from Hanuman Mandir Lal Chowk demanding safety of Muslims across India as there have been reports of threats to Kashmiris after the Pulwama attack.
While talking to reporters they stated that "We (Hindus) have never faced any problem in Kashmir no matter how worst the situation was, even Kashmiris have provided us food, shelter in our bad times."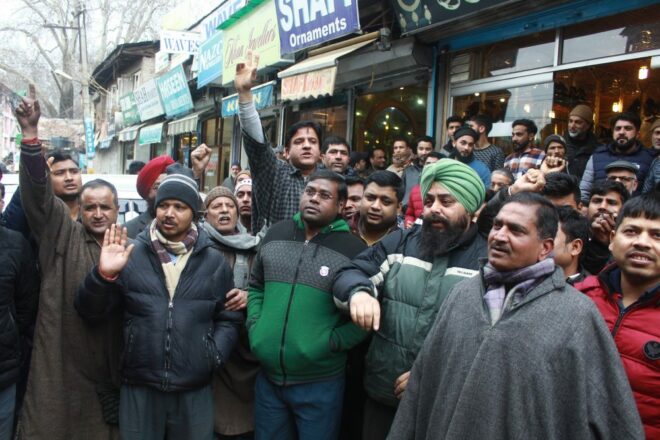 They raised slogans against the harassment of Kashmiris across India and demanded to stop such action immediately.
[also_read url="https://www.siasat.com/news/kashmiri-doctor-kolkata-faces-threats-after-pulwama-terror-attack-asked-go-back-1468612/"]Kashmiri doctor in Kolkata faces threats after Pulwama terror attack, asked to 'go back'[/also_read]
In the aftermath of the bloodiest Pulwama attack, Kashmiris living in different parts of the country were allegedly thrashed and threatened by activists from right-wing organisations such as the Vishwa Hindu Parishad and the Bajrang Dal.
Earlier former J&K Chief Ministers Omar Abdullah and political rivals Mehbooba Mufti made a joint appeal and on Monday and urged the Centre to ensure the "safety and security of Kashmiris everywhere".
[also_read url="https://www.siasat.com/news/pulwama-kashmiris-across-india-threaten-thrash-right-wing-activists-1468319/"]Pulwama: Kashmiris across India threaten; thrash by right-wing activists[/also_read]