Bhatkal: An FIR has been registered against more than 20 forest officials including Bhatkal Sub-division ACF and RFO for allegedly harassing and threatening two people from Bhatkal who were picnicking in Bedkoor village near Manki.
An FIR in Manki Police Station is booked under section 143, 147, 149, 341, 324, 504, 506 against over 20 forest officials including ACF Balachandra, RFO Shankar Gowda, Manki RFO, Santosh, Ravi and others.
The complainant Umair Saeed Ruknuddin stated, he along with his friend was on his way to Bhatkal from Bedkoor after picnicking overnight in the village when he was stopped by the forest official who charged allegations of animal hunting on the duo and took them to their office.
The complainant Umer Saeed Rukunuddin, in his complaint further stated that he was wrongly subjected to harassment and third-degree torture in unlawful confinement by the officials.
"We were taken pictures with remains of the animals hunted by somebody else to make a point that we hunted the animals. We were given third-degree treatment in the custody and were subjected to torture for the whole day" Umair told Vartha Bharati in a Mangaluru hospital where he was admitted for treatment.
"We were beaten black and blue, we were threatened that if we don't confess about hunting the animals then acid will be poured on our private parts. One of the officers, Shankar Gowda also used his revolver to threaten us. He placed his revolver on my head, with three bullets and three empty slots and pulled the trigger posing threat to my life" Umair alleged.
"Steel rods, butt plates of the rifle, bamboo sticks, revolvers, chairs and other stuff were used to hit us when we were tied to our chairs" Umair added.
The following night, both the accused were taken to Bhatkal Taluka Hospital where the forest officials were given 'Medically fit' certificate of the duo by the duty doctor, a move termed as "Part of the conspiracy" by Umair's uncle and prominent social worker of Bhatkal Nisar Ruknuddin (Top).
"From the hospital we were taken to Karwar jail where the authorities didn't allow us inside the jail initially after looking at our condition, but the forest officials took the authorities in the confidence and we were kept in the jail. On next morning we were taken to Karwar District Hospital where the doctors said we needed immediate medical attention" Umair recalls.
After securing bail nearly one week after their arrest, Umair with the intention of filing complaint against the forest officials visited Bhatkal Taluka Hospital for medical tests. From there he was referred to Mangaluru hospital. After completing test in Mangaluru and receiving treatment Umair filed an FIR on Sunday 24 March.
The family and friends of Umair are now calling for strict actions against the accused officers and have went on to demand suspension of the officers for such treatment to the citizens.
"Forest officials of Bhatkal have been very rude and has displayed uncharacteristic temper over the last few years. They have been torturous to people for minor issues. They have mentally tortured people who are living on encroached lands from decades. These are the same officers involved in the whole thing, we don't know what is the problem they have with people of Bhatkal. All this should be taken into account and appropriate action should be taken against them, this is not acceptable and against one's civil and human rights" one of Umair's close friend who was present in the hospital told Vartha Bharati.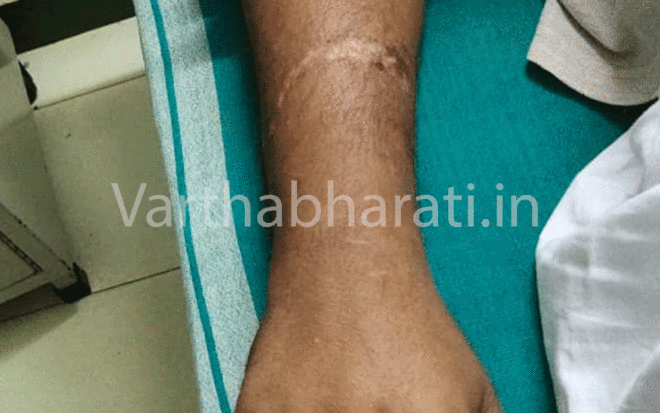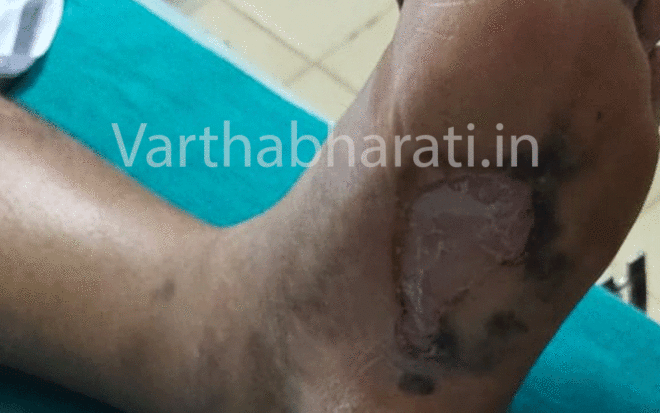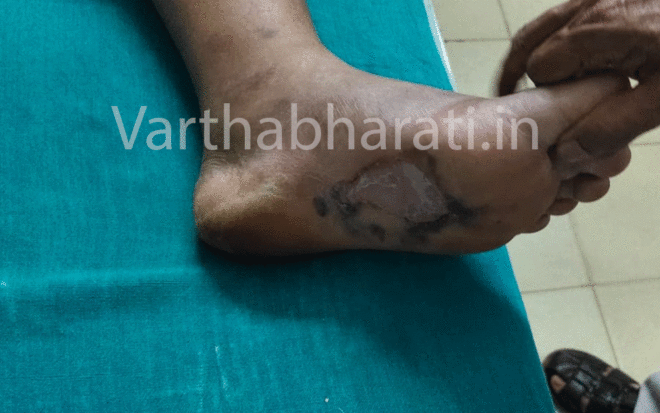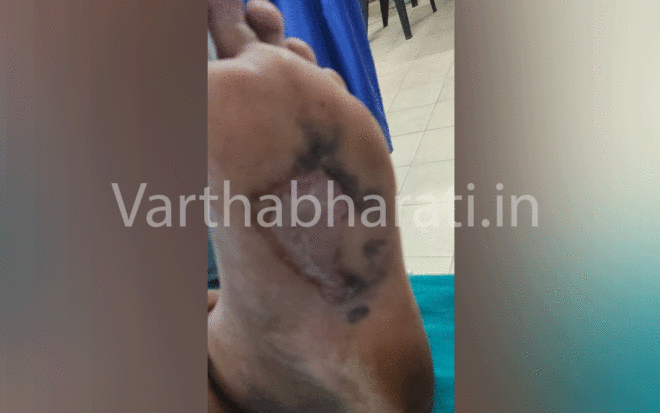 [source_with_link url="http://english.varthabharati.in/karavali/fir-against-forest-officials-as-bhatkal-youngsters-allege-torture-in-custody"]varthabharati.in[/source_with_link]