Hyderabad: Chief Minister Sri K Chandrashekhar Rao who has been implementing the Dalita Bandhu programme, which kindles light in the lives of Dalits has been described as Ambedkar, the liberator of Dalit Community from financial indiscrimination announced the Telangana MRPS. They made it clear that the entire Dalit community will stand behind CM KCR who is committed to wipe of Dalits problems and issues. 
The Telangana MRPS National executive met CM KCR in Pragathi Bhavan on Friday and conveyed thanks for implementing the Dalit Bandhu programme. In this programme MRPS National President Medi Papaiah Madiga, Telangana State President Vangapalli Srinivas Madiga, Madiga Yuvasena State President Potta Penjar Ramesh, MSF State Coordinator Vorigaddi chandu and others participated.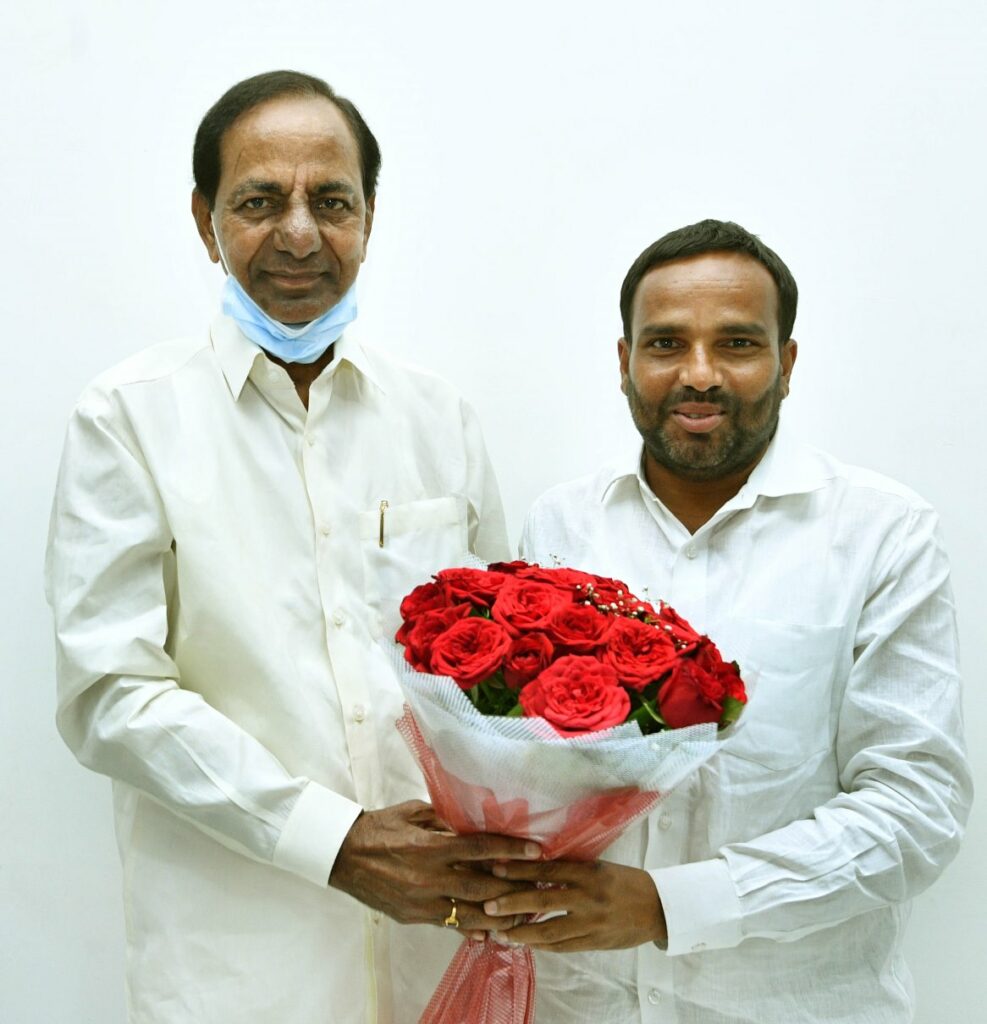 They said that even the rest of the states of the country has to necessarily follow the footsteps of CM KCR.  They said that the rulers until recently and for a long time viewed the Dalits as a voting machines and have not taken any measures since independence for the qualitative development of Dalits. 
They said that CM KCR who has examined the Dalits problems in human angle has decided to take the Dalita Bandhu scheme to the people by himself. They gave a call to the Dalit community that they would stand by CM KCR who for the first time has taken a courageous decision for the development of Dalits.
They said that Telangana MRPS will follow CM KCR step by step. They made it very clear that those who oppose Dalita Bandhu Scheme and do lot of irreparable loss to Dalits are traitors to the Dalit community. They made it very clear that those who are coming in the way of Dalits getting benefitted and conspire against the Dalita Bandhu Scheme will not be allowed to do so and will be taught a lesson appropriately.