In a bizarre attempt to defend the Rafale deal, a couple in Surat has used their wedding to express their support the BJP led by the Prime Minister Narendra Modi.
Yuvraj Pokharna, an entrepreneur and his bride-to-be Sakshi Agarwal has designed their marriage wedding cards to present facts to the public concerning to the Rafale deal.
On the footer of the card, its written that the only gift they expect for the wedding is their guests' vote for the BJP in the upcoming general elections and a monetary contribution for the saffron cause on the party app NAMO.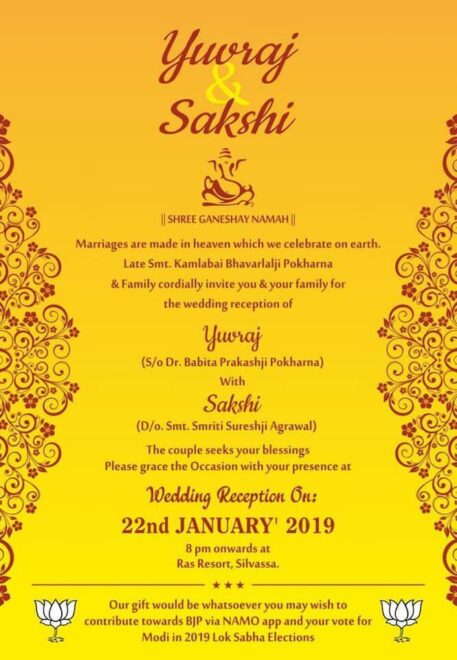 The other side of the wedding card is printed with a detailed analysis of the Rafale deal, headlined "Keep calm and trust NAMO" and has the pictures of the fighter jet on both the sides. The card consists of text that starts with the line "Even a fool will not compare prices of a simple flyaway aircraft with a weaponised jet."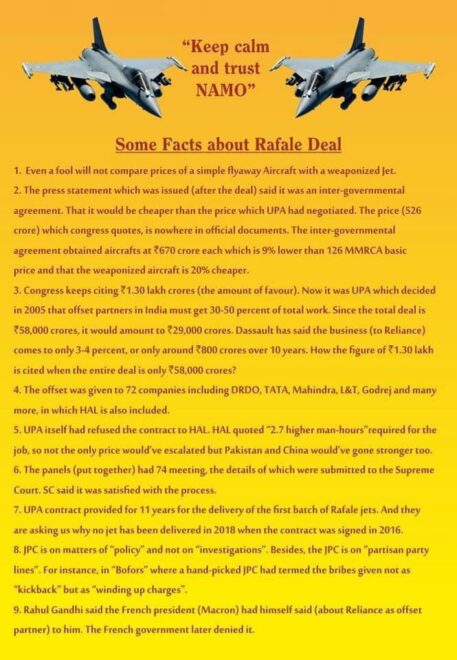 It also gives reasons for Reliance Defence being chosen for the offset contract, the cancellation of an earlier deal fixed by the UPA, and why a joint parliamentary committee cannot be allowed to conduct an investigation into the deal.