ANDHRA PRADESH: A web- design company of Andhra Pradesh accused BJP of using their template without giving any credits. The company is named W3Layout and they brought the whole thing to twitter. The Company said, "We, at W3Layouts, were initially happy and excited that BJP IT cell was using our template, then devastated to see our work being used by BJP removing the backlink without paying, and giving no credit whatsoever to W3Layouts".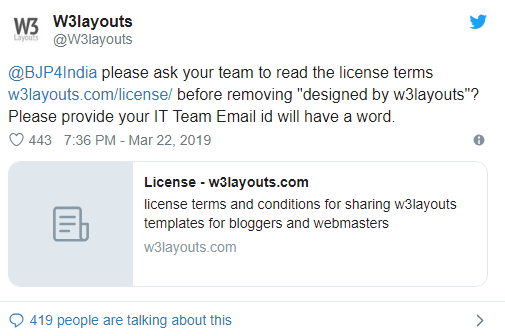 The IT cell of BJP didn't respond to any of the tweets from the Company from which they copied the Template. The Company was reporting every detail related to the issue through Twitter. According to the Company, they added 'W3Layouts' to the footer and kept it changing for some time and then removed it completely.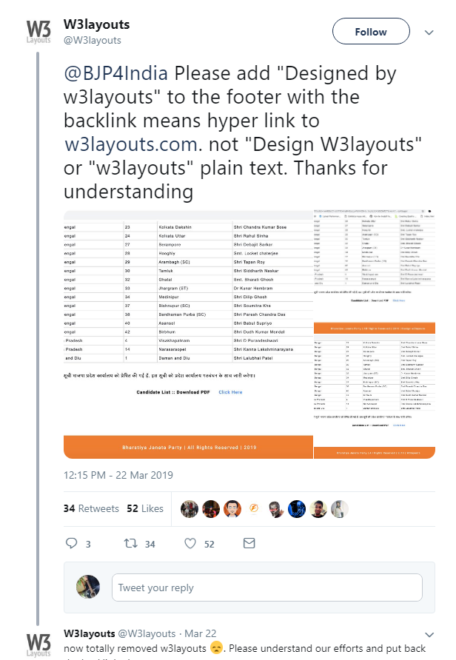 The IT cell did not contact the company prior to the usage of the Template and neither after the issue was brought down to Twitter. They did not just copy the Template but also removed the Credits. What great Chowkidari!

SOURCE: W3Layout@Twitter